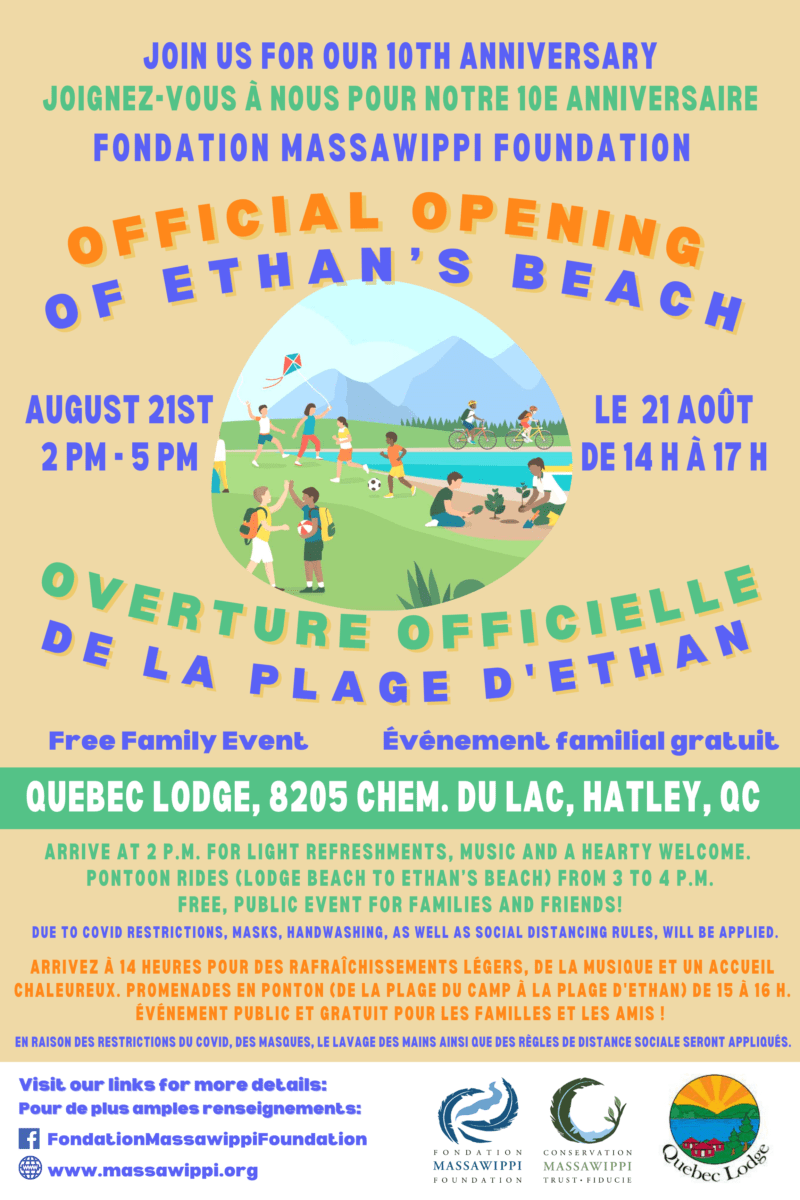 Official Opening of Ethan`s Beach
Location: Camp Québec Lodge  8205 Chem. du Lac, Hatley, QC J0B 4B0
Date: Saturday August 21st
Time: 2 -5 p.m.
Price of ticket: Free
General Admission
The event will take place outdoors, there are no assigned seats. We will be following all public health guidelines.
The main gathering will take place up at the lodge. If you would like to take a pontoon ride across the lake to visit Ethan`s Beach you will need to walk down a trail to the Quebec Lodge beach. The distance is approx 600 meters. Please wear comfortable shoes and clothing. Free family style event with light snacks and refreshments. Rain or shine, we hope to see you there. Thank you for reserving your place.